Cycling rules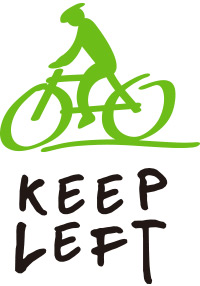 Basically, one should ride a bicycle on the road. Riding on the sidewalk is an exception.
Ride a bicycle along the left side of the road.
Bicycles may use sidewalks that have signs indicating they are for both pedestrian and bicycle use. When cycling on sidewalks, give priority to pedestrians.
Observe the safety rules.
・Drunk riding is prohibited.
・Riding double is prohibited.
・Riding in parallel with other bicycles is prohibited.
・Obey the traffic lights
・Stop temporarily and confirm the safety at the intersection.
Cycling Precautions
Please follow the above bicycle-rules and use it safely.
Please handle your bicycle with care. Return it to the cycle ports properly. If the bicycle is damaged by improper handling, there is a possibility that you will bear the repair costs or even the equal cost of the vehicle price.
Be sure to lock the key when leaving the bicycle at other than the cycle ports.
Please be aware of the theft or lost bicycle.
Please understand beforehand that it may not be available due to bad weather such as typhoon etc. or maintenance of equipment.
In the unlikely event of a traffic accident, you will be at your own responsibility (It is applied the range described in the terms and conditions of the disability insurance, TS mark disability insurance and liability insurance).
Machi-nori Safety Initiative
Helmet Rental

Periodic Inspection
& Testing

Utilization of Handbook of Bicycle Rules & Manners

Regular Cleaning of the Ports

Manner Enlightening