What is Machi-nori?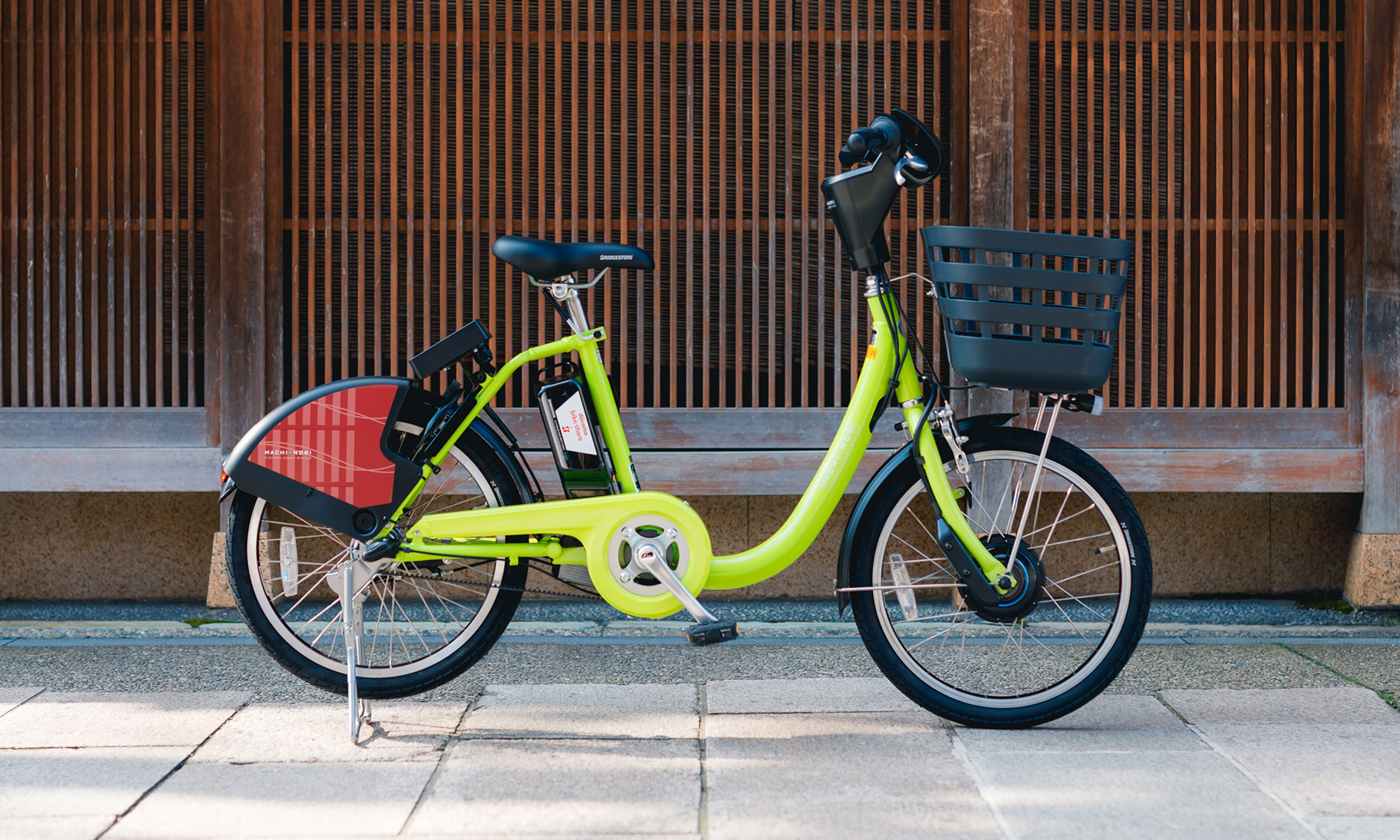 With share cycle Machi-nori,
everyone can ride!
Machi-nori is a public share cycle service that can be borrowed and returned to any ports in the city. Ports are installed not only in the city center, but also in other areas. Why don't you explore the historical city of Kanazawa with our lime green electric bicycle?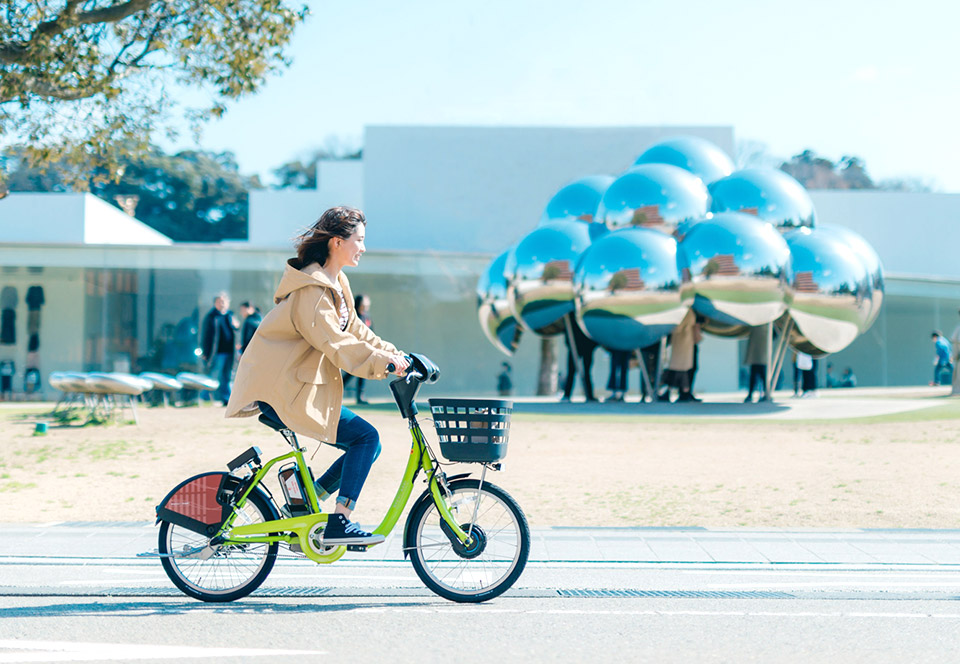 All bicycles are electric-assisted!
Our bicycles have compact size of 20 inch.
Hillier and longer routes will be easier with our electric bicycle!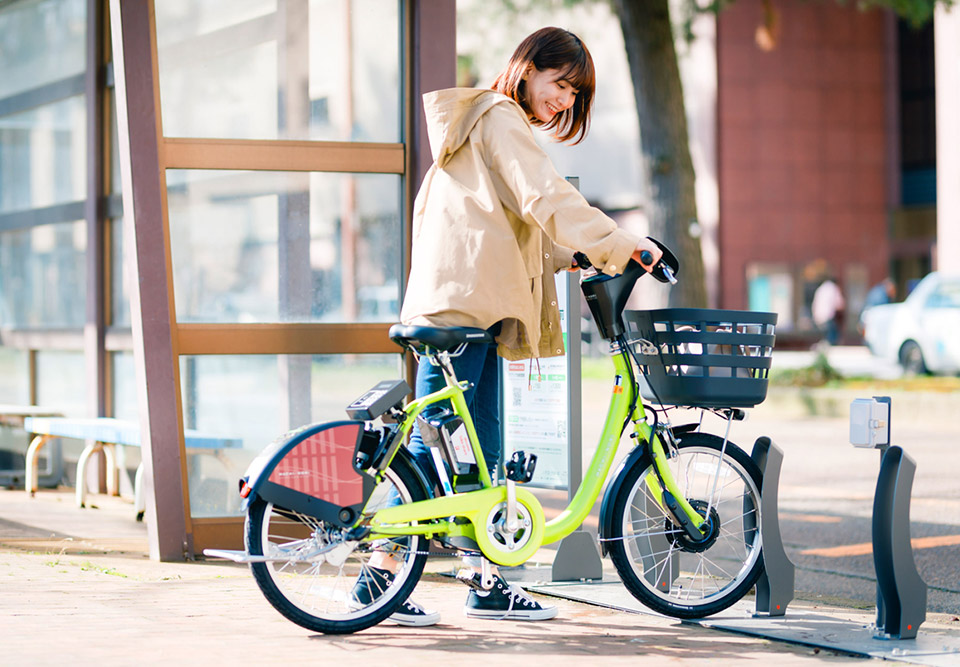 Return the bicycle to port near your destination!
Bicycles do not need to be returned to the borrowed port. You can return bicycle to any port you want. Also, this type can be used together with public transportations such as trains and buses.